Visitor information
Facilities
Facilities
1st floor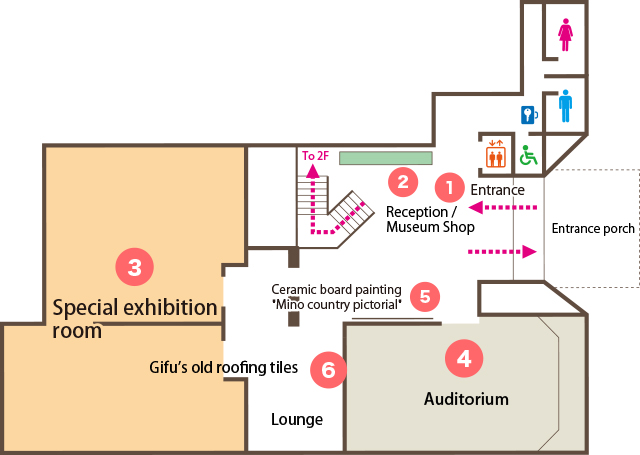 Entrance
Museum Shop
Special exhibition room
We hold special exhibitions and planned exhibitions a few times a year and display fine art and cultural treasure.
For the current exhibitions, please visit the exhibition page.
Auditorium
With about 170 seats and a stage, lectures and group orientations are held.
Mino country pictorial
Gifu's old roofing tiles
Mezzanine floor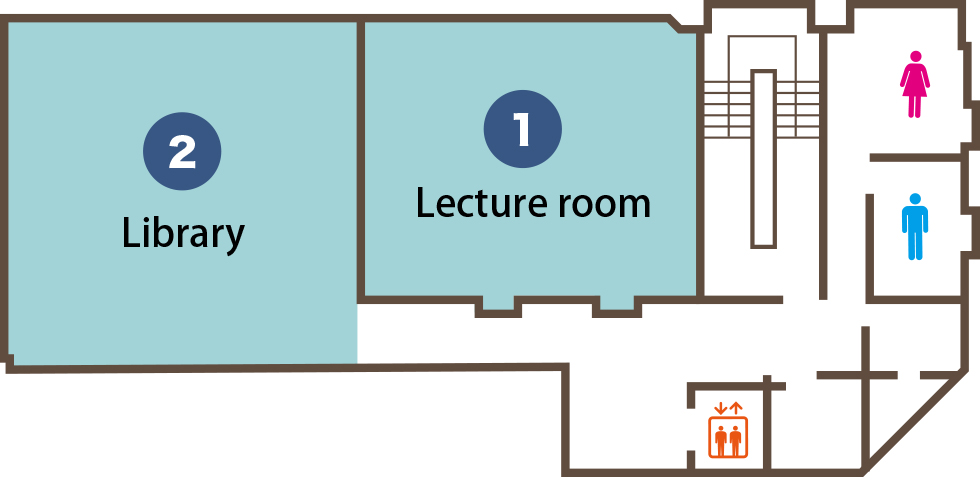 Lecture room
Library
2nd floor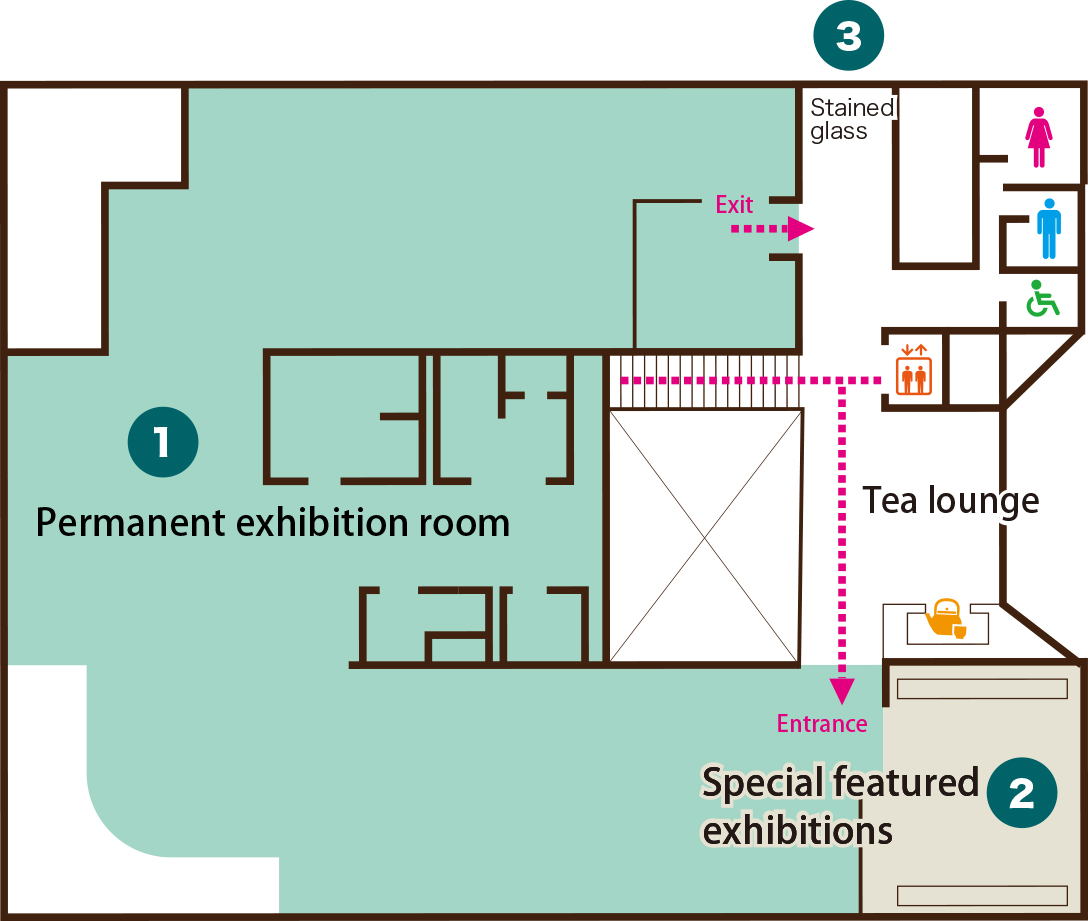 General exhibition room / 
Special featured exhibition room
General exhibition room is closed due to renovation.
We will inform you about the reopening date on our website.
Please wait a moment now.
Stained glass "Renka"