Visitor information
Facilities
Facilities
1st floor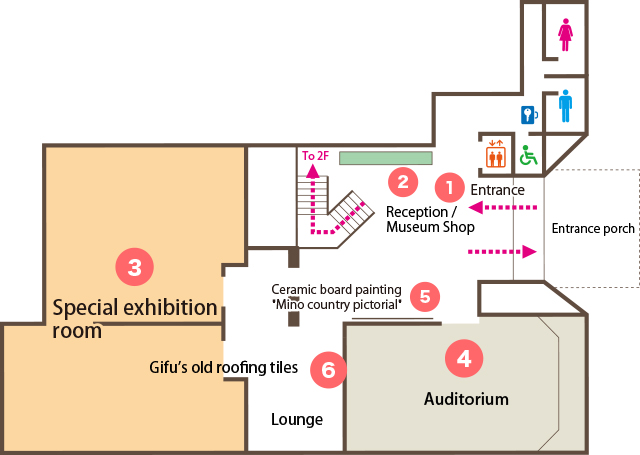 Entrance
Museum Shop
Special exhibition room
We hold special exhibitions and planned exhibitions a few times a year and display fine art and cultural treasure.
For the current exhibitions, please visit the exhibition page.
Auditorium
With about 170 seats and a stage, lectures and group orientations are held.
Mino country pictorial
Gifu's old roofing tiles
Mezzanine floor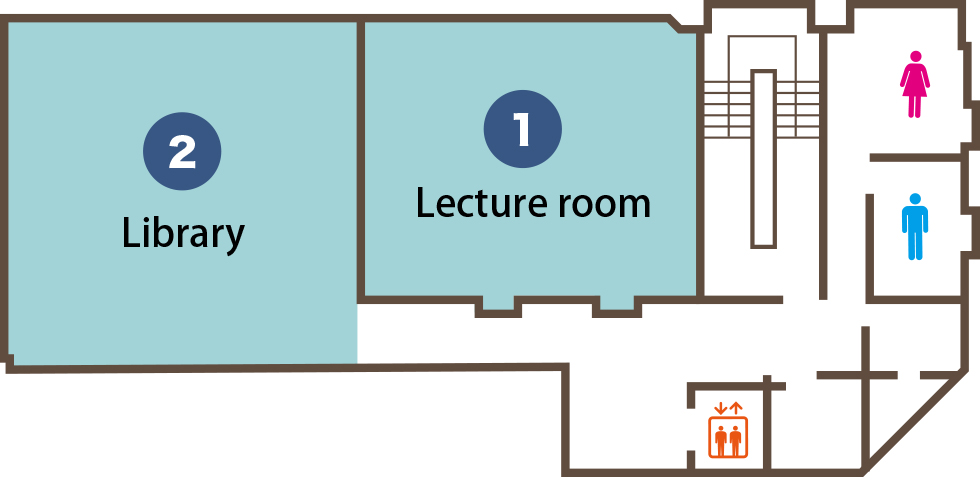 Lecture room
Library
2nd floor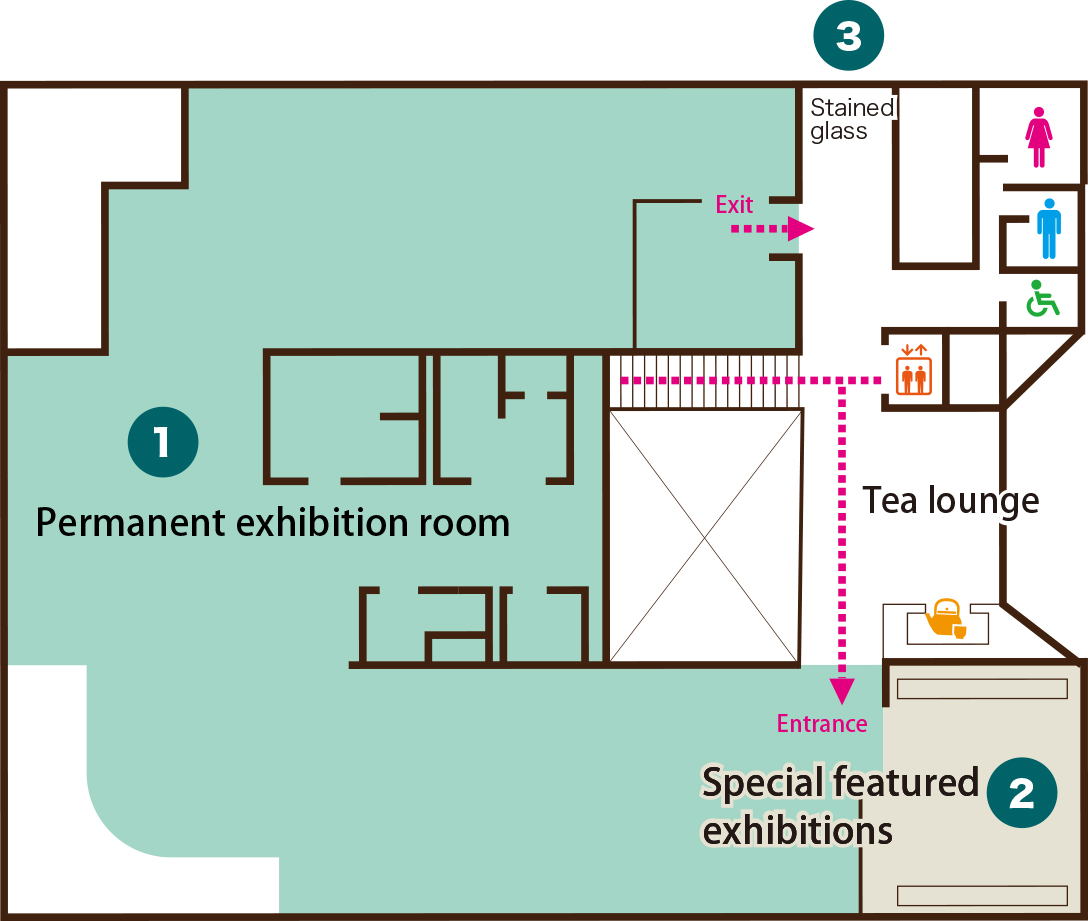 Permanent exhibition room / 
Special featured exhibition room
Exhibit of complete history from the prehistoric period to the modern period. In addition to our realistic exhibits of the Sengoku period such as reproduction of Rakuichi market and "Tenka: A Bird's Eyes View," visitors can use our information terminals and have hands-on learing sessions at the Hands-on Experience Corner.
In the special featured exhibitions room, we hold mini exhibitions with various themes several times a year.
See "Permanent exhibition room" and "Special featured exhibitions" pages for details.
Stained glass "Renka"